Juvenile Law
Juvenile law in Youngstown, Ohio
The juvenile court system is different from the adult court system in its approach and its goals. It is important, therefore, that your legal counsel understands these differences if you or a loved one is facing legal proceedings through the juvenile system.
Anyone who commits a crime and is under the age of 18 is initially processed through the juvenile court in Youngstown, Ohio, or any Ohio community. While some more serious crimes may ultimately be transferred into the adult court system depending upon specific circumstances of the case, most juvenile matters will remain in juvenile court.
Proceedings are handled differently—cases are decided by a judge, not a jury—because children are perceived as having less understanding of the law, and, as minors, do not have the same constitutional rights as adults. Children, therefore, must have some protection from the overall process that an adult would experience in the court of law. Most importantly, the goal in the juvenile process is to rehabilitate the offender, rather than punish him or her.
Jill Landau has extensive experience working with juveniles and the juvenile court system in Youngstown, Ohio. Whether the case involves an unruly child or a more serious legal matter, Jill Landau's legal team will take the time to evaluate your situation and walk you through each step so that you and your child understand the process and the unique constitutional rights afforded children in Ohio's juvenile system. We are beside you through the judge's final decision, protecting your child's rights so he or she will be afforded the best chance to move forward as a successful adult.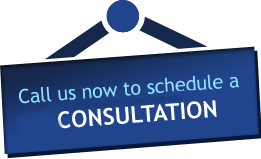 We Accept