Divorce
Divorce in Youngstown, Ohio
Divorce is the termination of a marriage based on fault determined by a court of law. Sometimes the term dissolution is used interchangeably with divorce, but legally these are two distinctly different court actions, both of which result in the termination of a marriage.
Filing for divorce in Youngstown, Ohio, begins with a plaintiff, who must be an Ohio resident, filing a complaint in the Court of Common Pleas. The plaintiff must establish legal grounds for filing the complaint, and once filed, the defendant (spouse) is served notice of the complaint. Court proceedings can be lengthy, especially when spouses disagree on grounds for the divorce, separation of assets, and spousal support. Things become even more complicated when children are involved.
Legal Grounds for Divorce in Ohio
Bigamy
Willful absence of the adverse party for one year
Adultery
Extreme cruelty
Fraudulent contract
Any gross neglect of duty
Habitual drunkenness
Imprisonment of the adverse party in a state or federal correctional institution when the complaint for divorce is filed.
Procurement of a divorce outside of Ohio, by either spouse, wherein the party who sought the divorce is released from obligations of the marriage and the other spouse, is still bound by those obligations.
Either spouse petitions for divorce after the couple have been separated and living apart for one year, without interruption or cohabitation.
Incompatibility, unless denied by other party.
When you need competent legal representation for your divorce in Youngstown, Ohio, call the law firm of Jill K. Landau. She will work with you and your family to obtain a fair and satisfactory settlement as quickly as possible.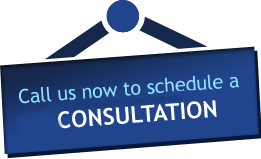 We Accept